BODDS ACTIVE SWIMWEAR
For Parents and Daughters
As summer is on its way, you and your daughters will be looking for a swimsuit that growing girls and maturing young women can get confidently active in and really make a splash!
Bodds founder Claire Scipio, with the help of her 15 year old daughter Shannon, have designed a range of swimwear suitable for a growing teenager that fills the void between overtly sexy 'adult' styles and the dull, unflattering shapes of regular sports costumes.
In today's digital world, where body-shaming and over-sexualised imagery is everywhere, impressionable young girls gauge self-worth in terms of how close they look to some manipulating idea of 'perfection'. Through lots of listening to real girls and concerned mums we created a beautiful capsule range that goes against the current tide. Bodds offers an exciting, fresh choice of high-performance swimwear for girls and young women. From beach to pool-party, regatta, surfboard, even the gym we offer you the freedom to be beautifully confident, wonderfully alive, active and engaged.
FREE TO BE ME IN
SUN, SURF AND SEA
CONFIDENCE = BEAUTY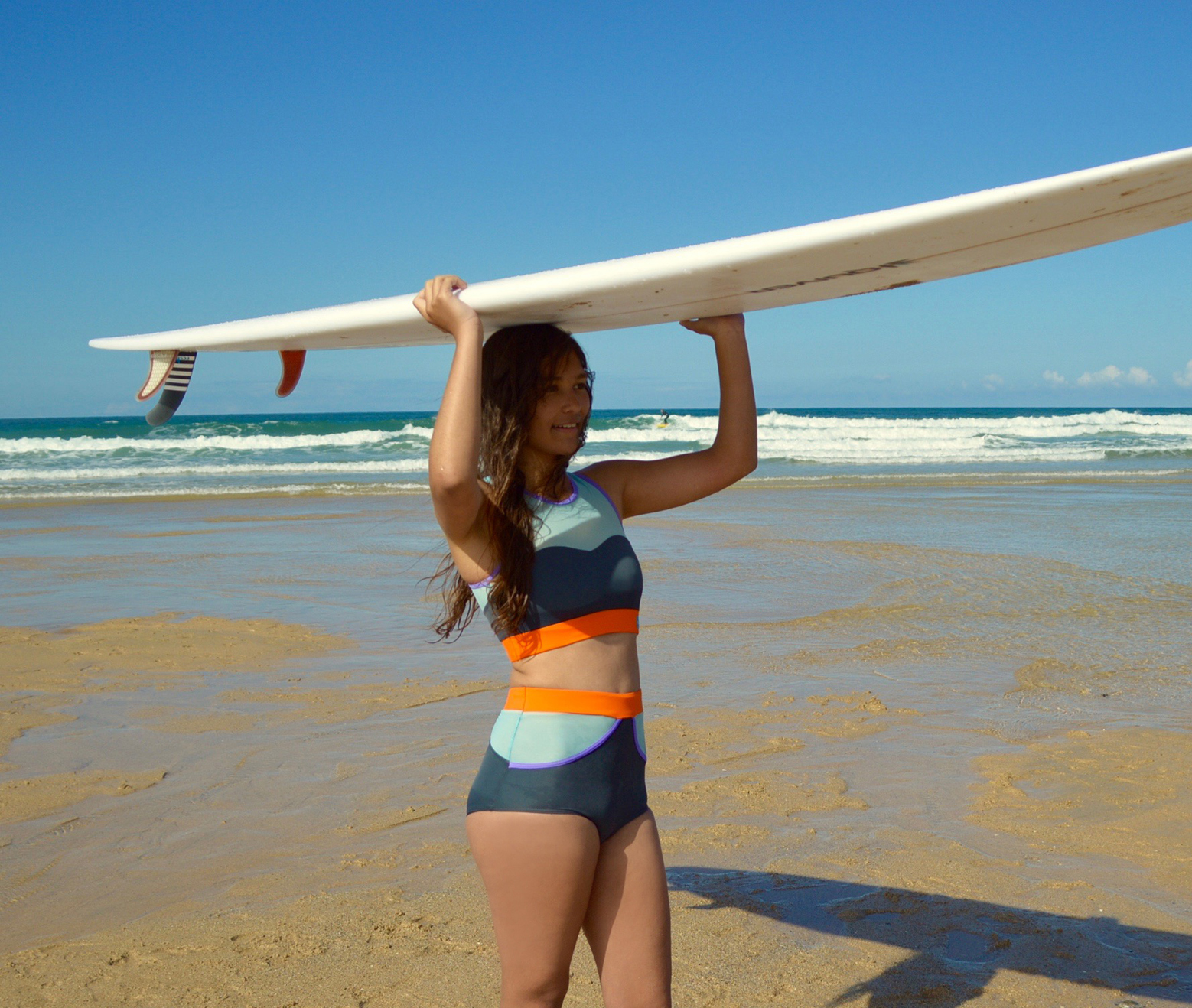 BODDS COMES IN 2
ACTIVE BIKINI STYLES
Trimmed with this season's summer brights on a flattering dark grey bikini-shaped base, the Shannon Wave Front and Lauren V Front styles are infilled with ocean inspired turquoise mesh panels to keep you covered. The banded tops and bottoms support you all the way so you can swim, surf, run, jump, dive or dance!
Shannon comes with a trim of sun-splash orange and Lauren in positive purple.
WATCH THE FILM ABOUT HOW BODDS WAS BORN
Learn more about Bodds' commitments:
OUR GIRLS, OUR GEAR, OUR GLOBE